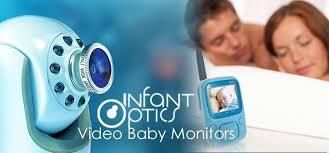 About Infant Optics
TM
The Infant Optics brand includes two innovative video baby monitors for modern caregivers to watch over their loved ones.
Since the launch of the DXR-5, Infant Optics has quickly become a top selling baby monitor system; providing affordable and reliable video monitors to American families. As the #1 top selling monitor since early 2012 on Amazon.com, we've been ensuring every DXR-5 owner is 100% satisfed. Thanks to numerous DXR-5 customer feedback, we have researched better ideas, functions, and features that are critical for a baby video monitor system. Therefore we have spent one and half years developing our next product - the new Infant Optics DXR-8.
Now with our new advanced DXR-8 video monitor, the world's first monitor with interchangeable lens capability, you can customize camera perspective for the appropriate environment. This camera is an investment that grows with your family. Use a close-up lens for intimate vision of your infant, and swap for a wide-angle lens when your child becomes more mobile to provide a full view of your child's activity.
We are passionate about customer service which is why we have a seven-days-a-week customer service hotline with live representatives answering your call within seconds.
Infant Optics continues to put customers first, while reinvesting its resources to develop better products for parents and caregivers in the baby monitor